01.12.2006: ZR & Fuckparade Soliparty, @ Zentrale Randlage
Erstellt: 27.11.06, 19:03 Uhr
Abgelegt unter:
Partydates
Strict Standards
: call_user_func_array() expects parameter 1 to be a valid callback, non-static method runPHP::EvalContent() should not be called statically in
/www/htdocs/v034475/blog/wp-includes/plugin.php
on line
163
Die Zentrale Randlage hat von den Eintreibern der GEMA für die letzten zwei Jahre eine Forderung über 1500 Euronen erhalten! Um die Gefahr abzuwenden, dass der Laden vielleicht zumachen muss, kommt zahlreich und supportet.
Zusätzlich wird der Fuckparade für's Jahr 2007 unter die Arme gegriffen.
Also, zwei verdammt gute Gründe am 1.12. dort aufzukreuzen und abzufeiern.
Lineup:
Bad Matter [Audiomassive / Intransigent Rec. / No!Breaks]
HNS [Audiomassive / No!Breaks]
Fexomat [NSF / Future Sickness]
Flare 5 [Basstion]
BooT-SectoR-ViruZ [Invasion Wreck Chords]
Skelektor [STFU]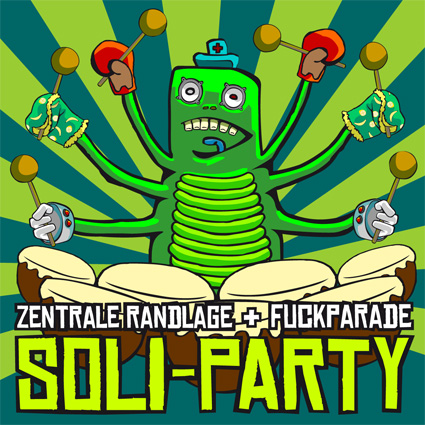 @
Zentrale Randlage
www.zentrale-randlage.de
Schönhauser Allee 172
Berlin-Mitte (U2 Senefelderplatz)
23h